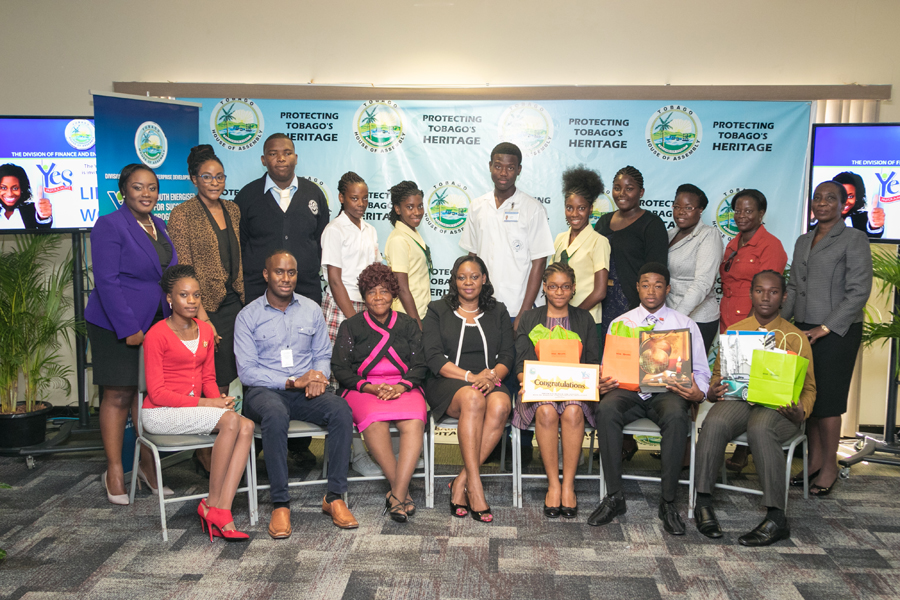 YES Programme Secondary Schools Resume Writing and Interview Challenge
The YES Programme challenged young persons and they responded. A total of 43 students participated in the Youth Energised for Success' (YES) inaugural Interview and Resume Writing Competition with Ms Cassia Sobers of Bishops High School ultimately emerging victorious.
The competition which was open to all CAPE and CSEC students on the island was conducted between February and March of this year. During that time the students attended a series of workshops where they were taught the intricacies of cover letter and resume writing, preparing for, and participating in a successful interview.
The Division of Finance and Enterprise Development's Administrator Mrs Claire Davidson Williams speaking at the competition's award function congratulated the students sharing with them the importance of the activity. She stated the YES Programme and the competition in particular is one of many components in ensuring the THA assists with the development of its human capital by exposing young persons to capacity building initiatives.
The competitors all learnt the intricacies of applying for employment by strengthening their writing and oral skills. According to Ms Cuquie Melville-YES' Programme Administrator, "the participants are now better equipped to enter the world of work having successfully applied the information shared at the workshops." This she indicated was because of the competition's practical component which had the entrants apply for and be interviewed by a panel.
Mahkale Henry of Signal Hill Secondary placed second while KJ Hamilton of Goodwood Secondary placed third. The other finalists in the competition were – Ian Lawrence (Scarborough Secondary), Akola Ashby & Avinola Arthur (Speyside High School).
The YES Programme was established to collaborate with the Divisions of the Tobago House of Assembly, the private sector and other local, regional, and international agencies, to expand and enhance young professional development, training, employment, and entrepreneurial opportunities for young Tobagonians, thus preparing them to lead in the development of Tobago. It is co-ordinated by the YES Unit at the Victor E Bruce Financial Complex.