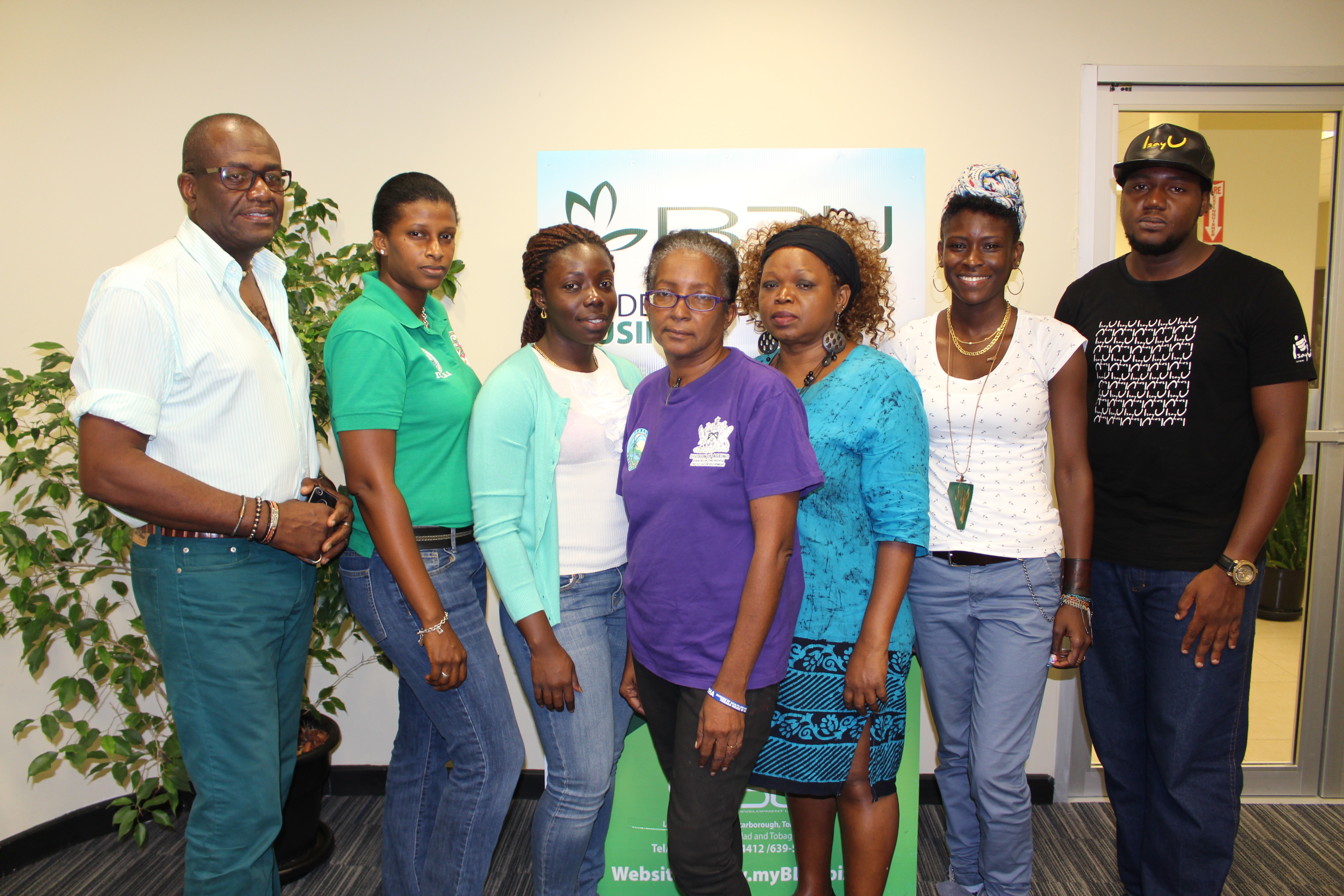 Tobago Takes The Stage At Caribbean Fashion Week 2015
Seven (7) Tobagonian designers will showcase their talent at this year's Caribbean Fashion Week (CFW) in Kingston, Jamaica. The event, now in its 15th year, runs from June 6th – 15th. It is widely recognized as the premier fashion event in the Caribbean, having the distinction of launching successful international careers of designers and models alike. BBC, Vogue Magazine, New York Times, and Essence Magazine usually cover the event. The Division of Finance and Enterprise Development has co-ordinated this year's participation, having been part of a collaborative effort with two other Divisions in 2014. Returning designers Kirsten Benjamin, Juliet Bernard, Ted Arthur, Lydia Arnaud-Lawrence (L.O.C.K Creations), and Cherie Warner (Cee Wee Designs), will be joined by Cassey Daniel (Yesa! Designs) and Camille Khan (Kamille Kahn Designs), both making their CFW debut. The designers will share creations in leather craft, clothing, and accessories with a Tobago flair.
The group will be accompanied by staff of the Business Development Unit, who will provide assistance with marketing and promotion of Tobago's fashion sector. The team will also participate in the CFW Business Forum, which will provide training which will help to equip them to better manage the business side of fashion and accurately monetize their talent. It is expected that opportunities for the development of the creative sector will result; a priority area identified by the Tobago House of Assembly. Participation in this year's CFW, is expected to build on the success of its 2014, which saw six (6) designers showcasing their talents mostly in the "Emerging Designers Showcase" segment.
Notable accomplishments then included Kirsten Benjamin (I Say U Clothing Line) being featured in Essence magazine's "Looks We Love", Diamond Linton, who made her mark with the quality of her workmanship, as well as extensive media coverage for Ted Arthur (Ted Arthur Leather Collection), and Juliet Bernard (Krystal's Fashions) being featured in SheCaribbean magazine.