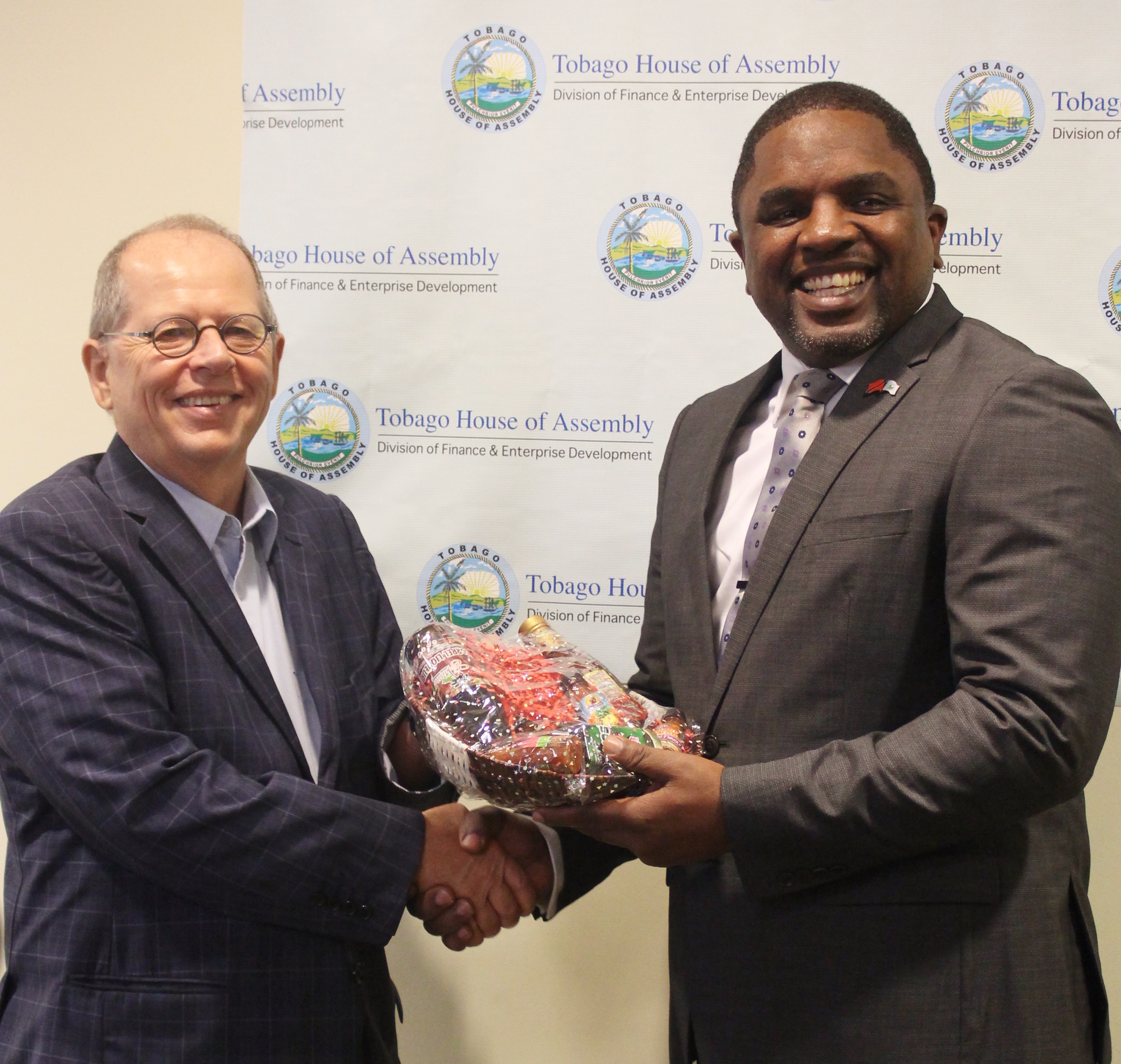 Capacity Building Workshop in Collaboration with the Canadian High Commission
The Tobago House of Assembly's (THA) project implementation personnel are now equipped to identify successful Public Private Partnership (PPP) projects because of the collective efforts of the Division of Finance and Enterprise Development and Canada's High Commission to Trinidad and Tobago. Twenty six (26) persons from various Divisions of the Assembly participated in a two day workshop on March 23-24 facilitated by Canadian consultants from the firms DLA Piper and KPMG.
In his address at the seminar's opening, the Secretary of Finance & Enterprise Development, Assemblyman Joel Jack under whose purview the session was held, spoke of the Assembly's commitment to exploring opportunities for financing the island's development projects in light of the severe cut in expenditure under the development programme. The PPP model he said is highly effective in ensuring opportunities are exploited to continue Tobago's development. According to the Finance Secretary, "PPPs provide a unique opportunity for collaboration between the THA and the private sector by allowing government to capitalize on the strengths of both the public system and the market solution while mitigating many of the risks, be they financial, political, environmental, social or operational."
The workshop provided participants with tools and skills to support successful PPP projects and tested the group's ability to comprehensively and objectively evaluate public sector projects for application of the PPP approach. They were challenged to rigorously assess a project's suitability, screening for efficacy while also becoming familiar with key control mechanisms and procurement related issues.
In his address to the participants Canada's High Commissioner to Trinidad and Tobago His Excellency Gerard Latulippe shared Canada's experience in PPP financing which spans more than 20 years. He emphasised that much of the success in the use of the modality was as a result of committed governments, a strong legal framework, an emphasis on value for money, strong financing markets, public sector expertise through dedicated agencies and a competitive, efficient, transparent and fair procurement system. This he believes can be successfully implemented in Tobago; and pledged his support to work with the Division of Finance and Enterprise Development and the THA to assist in successful implementation of PPPs.