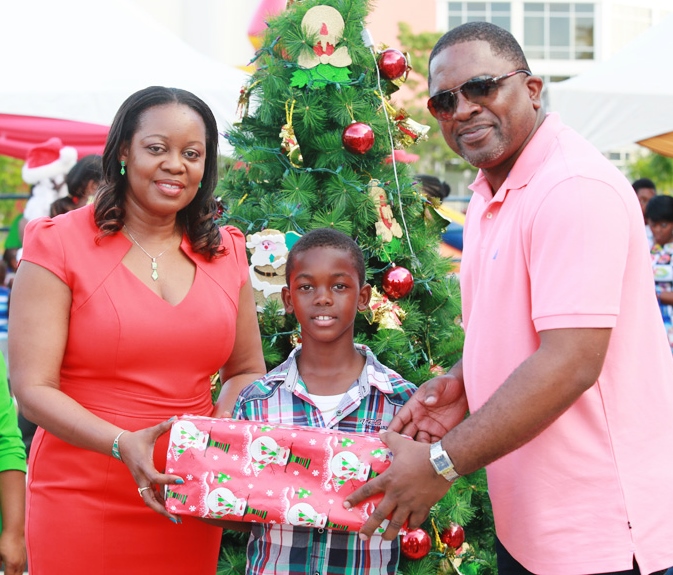 Holiday Happiness at the Division of Finance's Annual Children's Christmas Party
The Division of Finance & Enterprise Development hosted its largest Children's Christmas Party on record last weekend. Close to 800 children and adults experienced the spirit of giving at the Division's annual event held at the Victor E. Bruce Financial Complex. In his message which emphasised the importance of spreading joy during the Christmas season, Assemblyman Joel Jack expressed his pleasure with the attendance and the philosophy behind the activity.
This, he explained was an opportunity for the Division to strengthen the bonds among families and build linkages with members of staff of the Division and the wider community. Both Assemblyman Jack and the Division's Administrator Mrs. Claire Davidson-Williams presented gifts to children of the Family First Foundation home who are usually treated at the event by the Division. The home has been adopted as part of a programme by the Division to strengthen its corporate social responsibility. The children were visited by Mrs. Claus and other cartoon characters and enjoyed a variety of entertainment, games and activities for all ages. The event was coordinated by the staff of the Division and is anticipated yearly as it is centred on celebrating the Christmas season with members of staff, family, friends and children.