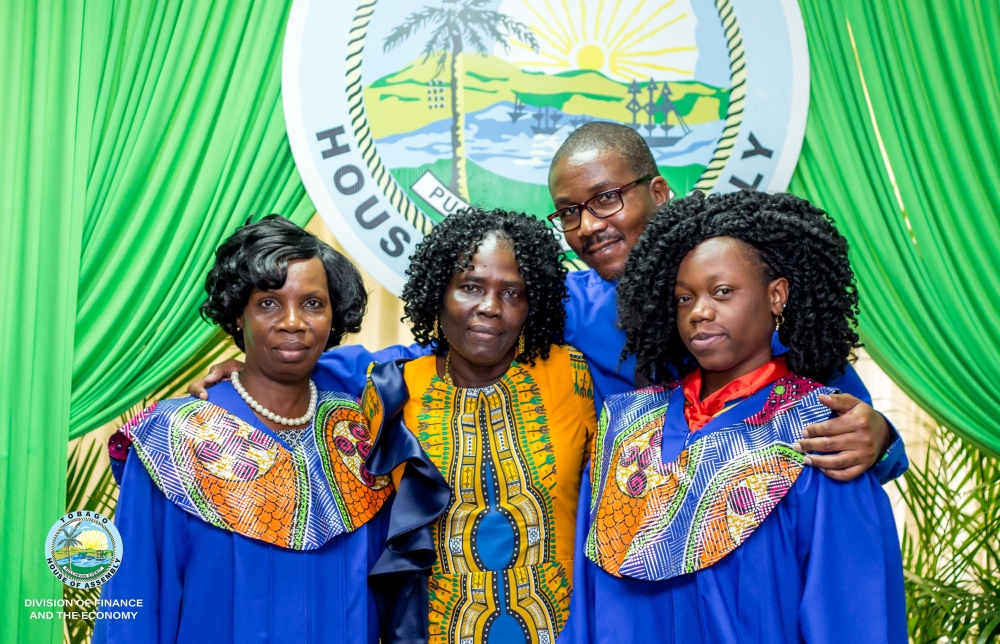 Finance Month Thanksgiving Service
Bish­op of the An­gli­can Dio­cese of Trinidad and Tobago, The Right Reverend Claude Berkley was the featured guest to the Penthouse of the Division of Finance and the Economy, Victor e Bruce Financial Complex when the Division held its annual 'Thanksgiving Service' on Monday November 4, to start the activities for Finance Month 2019.
The theme for this 17th edition of the Thanksgiving Service was Appreciating the Times and Seasons' to which Bishop Berkley focused his sermon on. He thought that Tobagonians have lost and are losing appreciation of their own inbred hospitable nature, a characteristic so naturally gifted to Tobagonians and most evidently witnessed during harvest festivals. Now, he lamented that sociologist will have to proffer an explanation for the development whereby bad customer service is cry in Tobago.
Deputy Chief Secretary and Secretary for Finance and the Economy, Joel Jack thanked all the stakeholders for their support throughout the year, for their recommendations and at times criticisms because the support and feedback assist the Division and the Assembly's policy.
He said the work of the Division is critically important and the reason why it is tasked with managing and mobilising the resources of the Assembly for the people of Tobago, to ensure the developmental momentum is not constrained.
Secretary Jack praised the work of the Finance Month Committee and in extending Finance Week to Finance Month. He also thanked the media for its presence and the coverage ahead of the Finance Month events.
Administrator of the Division, Ms Denese Toby Quashie stated that the theme was relevant and timely as it touches on the economic challenges that confronts the country today and the energy sector clearly reflects that.
The service had contributions from a worship team led by Simone Woods, Violinist David Frank, a special song by Mariska Melville and singing tributes from the Finance Choir.
Secretary Jack formally declared open Finance Month 2019 as the Thanksgiving Service came to an end.