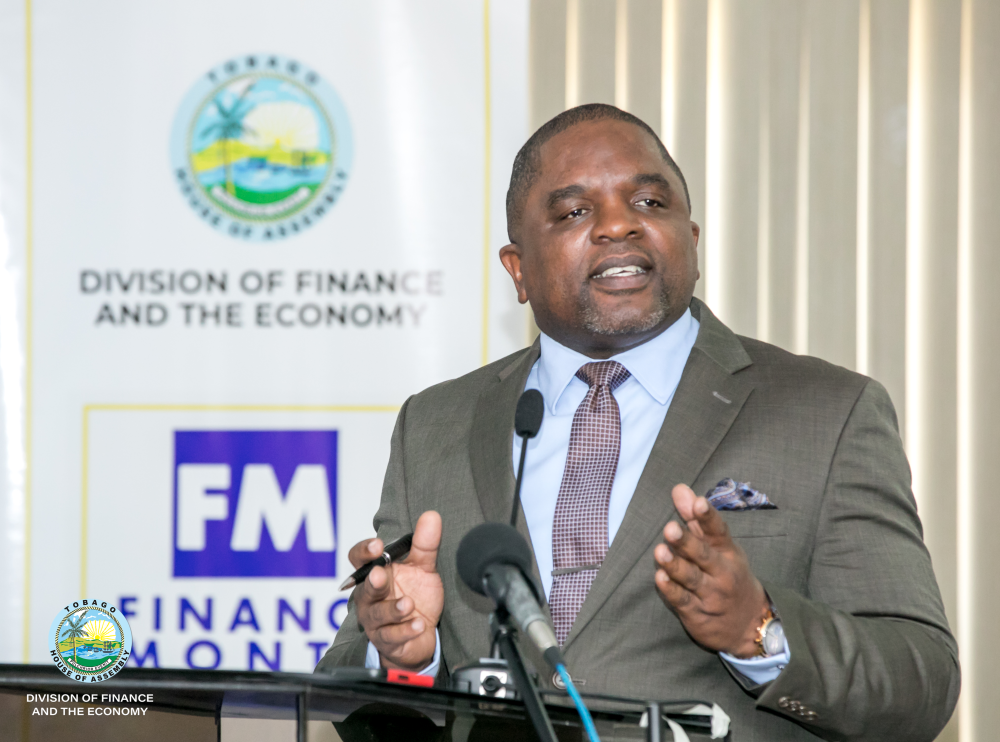 Finance Month 2019 – First Time Media Launch
A media launched was held for the very first time to signal the start of Finance Month (FM) 2019 by the Division of Finance and the Economy. The media launch became necessary as the activities were expanded from the prior 'Finance Week' (2 wks) to a month-long activity.
On Friday November 1, Deputy Chief Secretary and Secretary of the Division of Finance and the Economy, Joel Jack formally opened Finance Month before the invited media and members of staff in the Penthouse of the Victor E Bruce Financial Complex under the theme 'Advancing Our Economic Growth Through Innovation, Industry and Investment'.
Secretary Jack believes that the Division's FM calendar has the most significant events from among the list of activities by the Tobago House of Assembly (THA). He noted that persons in the past have come from Wall Street to attend for instance, the 'Business Outlook Conference' (BOC) as well as persons from the region. He vividly recalled a message from Ken Gordon at the very first BOC which said 'think big, make it happen' which he said embraces what the Assembly is attempting to do, in addition to new and innovative things based on the challenges we now face and those to come.
Following brief remarks from Administrator, Ms Denese Toby Quashie, managers of various units in the Division responsible for the major Finance Month events made their presentations: – Ms. Afeisha McKain, Financial Literacy Secretariat (FLS) and host of the 'Breakfast Meeting' Nov 7; Ms Tricia Beckles, Strategic Business Support & Development, Tobago Business & Economic Outlook Conference on Nov 12, and the Youth Empowerment Forum on Nov 15. All three events were held at the Magdalena Grand Beach & Golf Resort. Added this year is a new event under the Youth Energised for Success (YES) entitled 'Building Opportunities for Sustainable Success' (B.O.S.S) which will be launched at the Fairways Restaurant.
Secretary Jack praised the work of the organising committee in the Division that has worked tirelessly over the past few weeks in planning the FM 2019 related events. He also paid tribute to the late and former Secretary of Finance, Dr Anslem London who started Finance Week as it then was.`