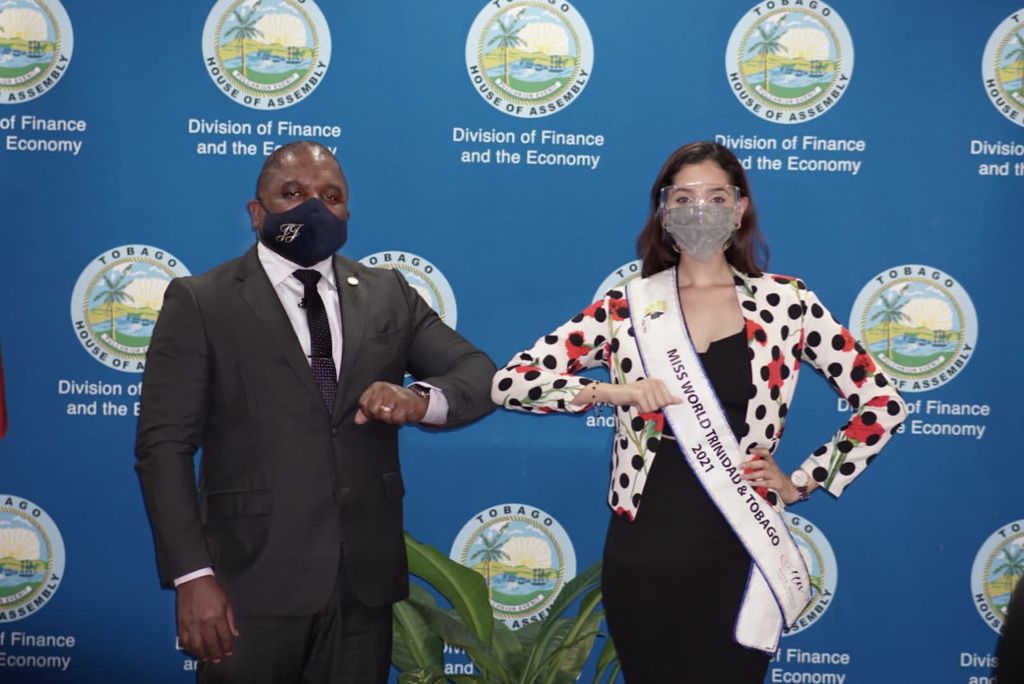 Courtesy Call with Miss World Trinidad and Tobago 2021
Courtesy Call with Miss World Trinidad and Tobago 2021

Deputy Chief Secretary and Secretary of Finance and the Economy, Assemblyman Joel
Jack received a courtesy call from Miss World Trinidad and Tobago 2021, Ms. Jeanine
Brandt on Friday 3 rd September 2021.


As part of the overall outreach under her Brandt Beauty Foundation, she sought an
audience with Secretary Jack to discuss education and empowerment, one of the core
pillars of her Foundation.


Secretary Jack welcomed Ms. Brandt to the Division and by extension the island of
Tobago. Discussions included the work of the Division through the Youth Energised for
Success (YES) Programme, the Financial Literacy Secretariat and the Strategic
Business Support and Development Unit to provide financial education, mentorship
opportunities and entrepreneurial support to Tobago's young adults.


Secretary Jack commended Ms. Brandt on the work she has done thus far and
extended an invitation to her to collaborate towards the development and empowerment
of young adults in both Trinidad and Tobago.


Secretary Jack extended best wishes to Ms. Brandt on behalf of the people of Tobago.