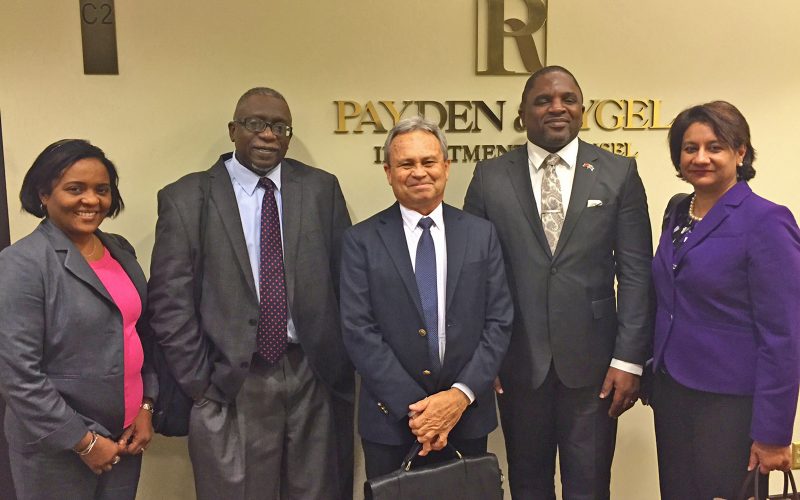 Assemblyman Joel Jack to Participate in Government's US$ 1 Billion Bond Issue
Tobago's interests will be represented when Secretary of Finance and Enterprise Development, Assemblyman Joel Jack, accompanies a team led by the Minister of Finance on a multi-city road show in order to raise funds to finance government spending for fiscal 2016.
In an initiative supported by the Central Bank of Trinidad and Tobago (CBTT), the Government's bond managers and arrangers First Citizen's Bank and Deutsche Bank, presentations will be made to premier international banks and investors during the period July 25th to 29th.
The road show is targeted to raise US$1 billion through the sale of ten to 12-year international bonds in order to finance the fiscal budget 2016. The Tobago House of Assembly's Finance Secretary will accompany the team that will lead the Los Angeles and New York legs of the mission. In order to expedite the process, another expert team will be targeting investors in Boston and London.
"Apart from the technical aspects of the meetings and presentations, I will also be assisting in marketing Trinidad and Tobago as a viable investment destination to international investors. This mission is a very critical component for encouraging wide investment and investor participation in the bond sales. Thus far, the government has already raised $3 billion through bond sales on the local market and this initiative will further serve to finance expenditure going into 2017. Despite the economic issues raised as a result of declining energy prices and global uncertainty, we are working to secure the continued development of the nation. I am confident that with the team assembled, we will achieve our targets," Jack explained.
Assemblyman Joel Jack is a member of the team is headed by Honourable Colm Imbert, Minister of Finance and includes; Ewart Williams, Advisor to the Minister of Finance; Suzette Taylor-Lee Chee, Permanent Secretary (Ag.), Ministry of Finance; and Alister Noel, Senior Manager – Operations, CBTT.