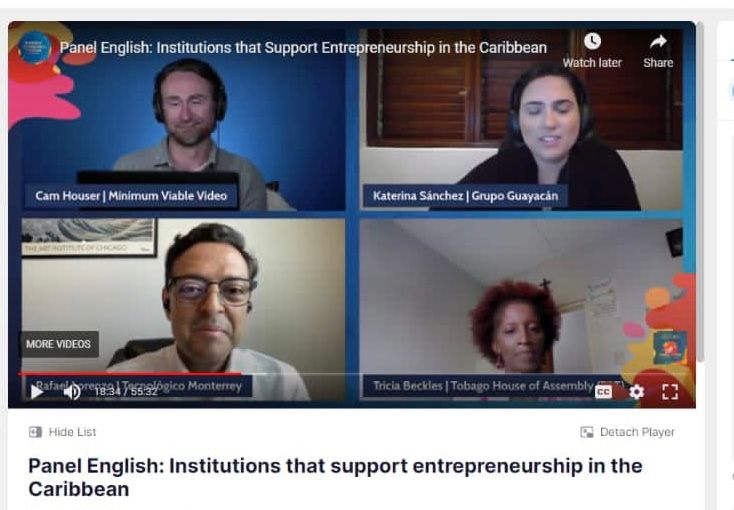 2021 Women's Economic Forum (WEF)
2021 Women's Economic Forum Promises Greater Reach and Export Markets for the Region
 Every year the All Ladies League, Women's Economic Forum (WEF) provides a platform that enables women and leaders from all walks of life to expand business opportunities and enhance personal influence and networking despite location or nationality.
The WEF platform connects over two hundred and fifty thousand (250,000) members from over two hundred (200) countries with key areas of emphasis including the economy, science, health, innovation and sustainability.
This year's Conference was entitled WEF Caribe and placed specific focus on the Caribbean region.
The Division is pleased to share that Tobago was well represented by Ms. Tricia Beckles, Manager of the Strategic Support and Development Unit of the Division of Finance and the Economy, Tobago House of Assembly.
Ms. Beckles participated in two (2) virtual Panel Discussions and presented on topics: "Women as Drivers of Competitiveness" and "Institutions that Support Entrepreneurship in the Caribbean".
The Division looks forward to the opportunities available to Tobago entrepreneurs through the WEF and encourage our women in business to be ready to adopt innovative strategies to expand reach and develop their export potential.