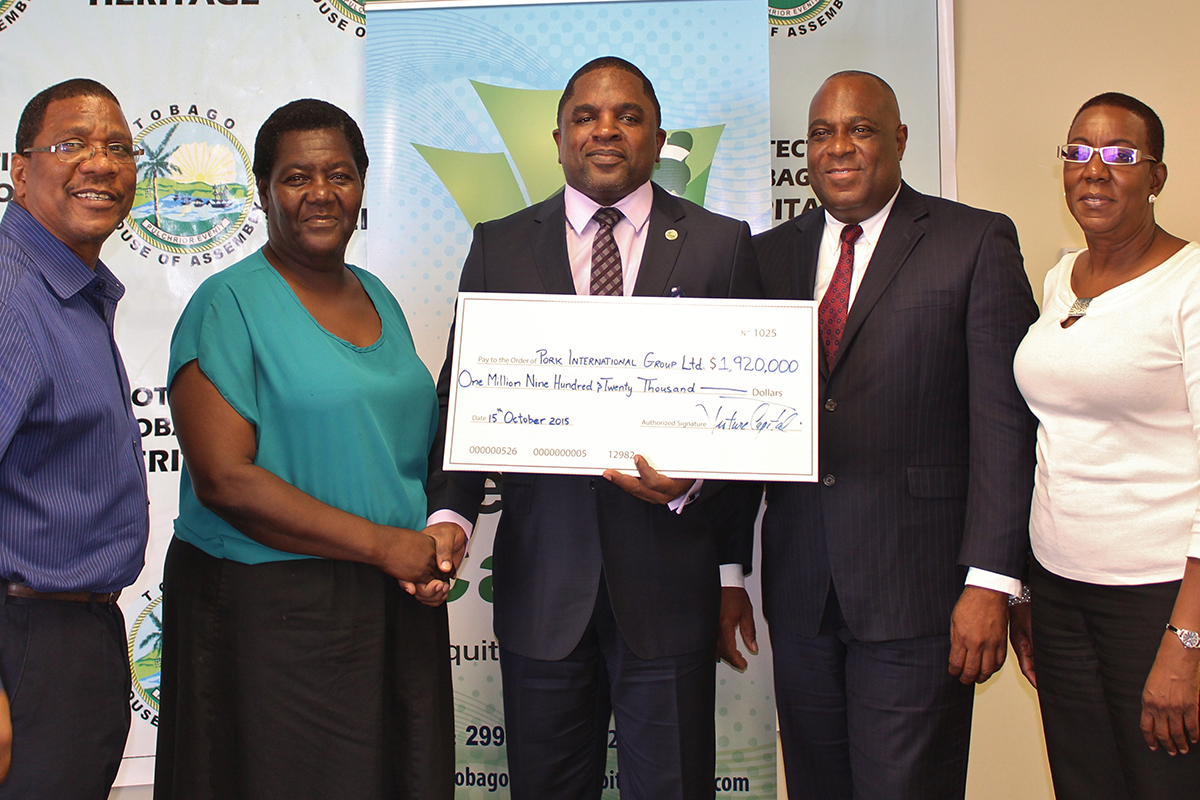 Two (2) Million Invested in the local Pork Industry
"We have walked the talk." said Secretary Joel Jack at the Venture Capital Equity Fund Limited's (VCEFL) signing ceremony today. The THA Enterprise (VCEFL) invested 1.9 million in the Pork International Group to assist with the firm's expansion and its establishment of a meat processing plant on the island. The Secretary indicated that the agreement was as a result of the diligence of the Board and staff of the VCEFL and Assembly who are committed to ensuring that Tobago leads in national diversification efforts. He was hopeful that many more business persons would emulate the determination of Mrs Renette Clinton, Pork International's Director, who through her exemplary efforts in business and with this partnership, afforded the administration an opportunity to support entrepreneurial activity for women and add value to the agro processing industry.
The fund which was established by the Assembly as an alternative investment vehicle for companies with high growth potential such as the Pork International Group has in the last year, committed an estimated $4 million in support of local businesses with high growth potential. According the Chairman Mr Anthony Pierre, at the first ceremony for this fiscal year, the event emphatically signals that the fund is open for business. He congratulated Mrs Clinton and pledged the VCEFL's continued support for Pork International as they work towards the establishment of an environmentally friendly processing plant whose activities conform with the island's brand attributes – clean, green and serene. The Venture Capital Equity Fund Limited is a company established to support private sector investments in priority areas identified in Tobago's development roadmap – the Comprehensive Economic Development Plan (CEDP) 2.0. The Fund's mandate is to strengthen qualified fledgling enterprises through public/private sector equity arrangements of between $500,000 and $5 million to enable Tobago's economic diversification.